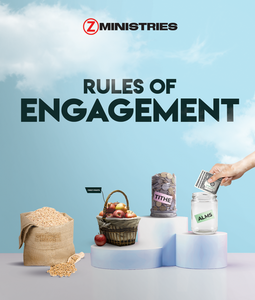 Rules of Engagement
The concept of abundance and increase is God's idea! 
In this 5 part series, Joseph, thoroughly teaches about the 4 rules of engagement for God's kingdom economy. Throughout this series, he unveils game changing kingdom keys of sowing and reaping that will make a dramatic impact on your level of increase! Get ready to learn the biblical concepts of tithes, first fruits, alms, and offerings, all of which will engage the highest and best of God's economy in your life. Your Father never intended for any of His children to experience lack. This series will give you the tools required to throw lack out of your life for good. 
Prepare to step into the economic power released through these rules of engagement!