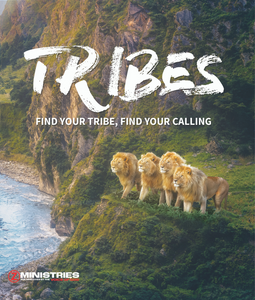 Tribes
When we look back in history, we see that small tribes were able to conquer much bigger nations because they understood the power they had as a tribe.
As Christians today, we must understand this God-given principle. Every one of us must find our SUPERNATURAL TRIBE, to unleash the great potential God has deposited in us. The goal of this series is to teach you how to identify your tribe, so you can harness your calling and gifts to the fullest. Only by finding your people, can you be positioned for the life God has called you into.
All of the greats in the bible had their various tribes (close knit friends who turned family). You know you've found a covenant relationship, when your tribe accepts you for who you are and make your losses or gains their own. When you find your tribe, you will find your purpose and destiny! You cannot SAY THE WRONG THING TO THE RIGHT PEOPLE. Likewise you can almost NEVER SAY THE RIGHT THING TO THE WRONG PEOPLE this is so true of tribal discovery and alignment. The truths and principles found in this series will help you escape a life of chaos and transcend into peace, as you walk out your calling with the right people.