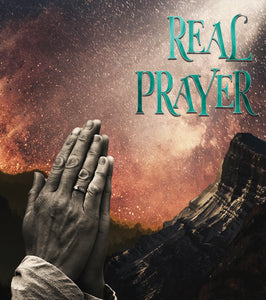 Real Prayer
Prayer is a way of communication with God. In these two parts of sermons, Joseph Z. expounds more about prayer. He explains four types of prayers that one can engage in and how to engage in prayer that works - effective & real prayer. Real prayer is praying without ceasing or giving up and seeking God diligently.
By the end of this sermon you will learn that when you seek God, He is surely found. You will also know real prayer is when you seek God not for what he can do for you but seek him for who He is. Real Prayer is the prayer, prayed according to the word of God, through the Holy Spirit(praying in tongues) and in the name of Jesus. Commanding power brings out the effectiveness and life in prayer.
God wants to be pursued through prayers, by commanding without doubt and He will surely answer your prayers.