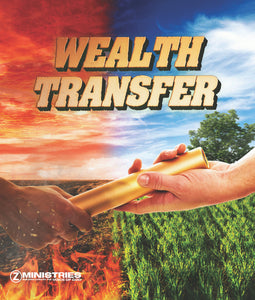 Wealth Transfer
The concept of supernatural wealth is one that appeals to all of us. Man, woman, boy, or girl, most people enjoy the idea of being prosperous. Sadly there are many believers that have convinced themselves that wealth is not for us, while some others who seek wealth, do so for all the wrong reasons. In all, true biblical wealth can only be unlocked when we know both the purpose for wealth, and the means to achieve it.
Joseph Z will be discussing strategies and principles for supernatural wealth accumulation. In this teaching, we also begin to understand that wealth as it pertains to us Christians is not merely individualistic. God desires to see His Church step out in faith and access His Kingdom Economics that He has made available to us as a corporate body.

There are numerous blessings available to us, but we often miss them because we cannot properly wrap our minds around them. This teaching will advance the level of your believing, ultimately raising the bar to a higher level of receiving. Get ready to stretch your faith, as you position yourself rightly for biblical return and supernatural wealth increase.