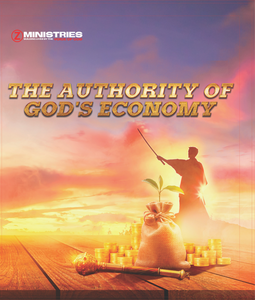 Authority of God's Economy
God has given you the authority to increase! 
He has great expectations for your potential to excel and break out of every limitation, both in your personal economy, and be a light for those around you. 
In this series, we begin to understand the true power of the body of Christ as it relates to God's Economy. As a member of the 'Ekklesia', meaning 'the called out ones' or 'the governing body', YOU have a very important role of authority! You may be surprised to discover that it is also your responsibility to exercise this authority. Through this powerful teaching, Joseph explains how you can engage God's economy through employing faithfulness and generosity. Both will unleash your God-given authority in the area of supernatural economics! Get ready to release God's economy on earth as it is in heaven!