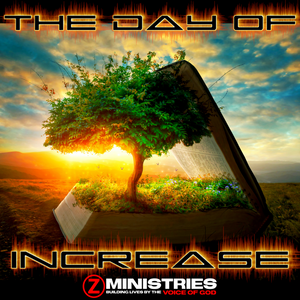 Day of Increase
There is a day of increase that belongs to you!
He desires to get wild increase to you and all He is looking for is trust with what you posses.  Many say "you cannot out give God" yet, most people never try.  This series is designed to get you to try! It is through radical generosity that you receive radical returns in God's economy.  The body of Christ has the ability to become the number one financial superpower in the world! This is corporate economic standing that we have a right to all walk in together.  This is the ultimate way increase should be coming to the church....Corporately.
Many have been disillusioned with the "prosperity message" because it's focus is on the individual.  Although that is correct, it is not entirely complete.  The real global wealth of the wicked that is stored up for the righteous is not only through miracle financial stories for the individual, it's highest purpose is to release God's economy to His corporate body on a global scale. 
This message will challenge your thinking and lead you into a higher place of increase!