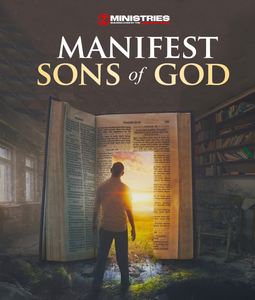 Manifest Sons of God
The human experience is not a God experience.  The normal Christian experience should not be a natural experience.  God's word tells us we had the right of Sonship through Jesus' finished work on the cross. Romans 8:14 states "For as many as are led by the Spirit of God, these are sons of God."
This series covers explosive revelatory truths such as dragon slayers, tribal alignment, barbarians and strange fire. 
A revelation of the Manifest Sons and Daughters of God is where you begin to encounter purpose and the God kind of momentum where the supernatural breaks into the natural world, revealing the glory of God within you.  Your presence should demand an explanation.  Through this teaching you will receive tools and a higher understanding of the Manifest Sons of God.