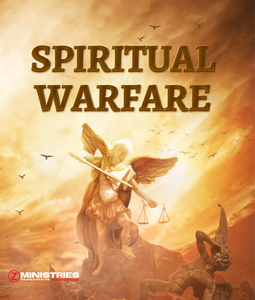 Spiritual Warfare
Since the fall of Adam, there has been an ongoing war between the forces of good and evil. Oftentimes, we see free moral agents (humans), being entangled with the agents of darkness and used for nefarious activities. When we hear the phrase 'spiritual warfare', a lot of us have misconceptions about it, fueled by our cultures and age old superstitions. 
In this 6 Part series, Joseph Z reveals some fundamental truths about spiritual warfare that works. We must constantly renew our minds with healthy teachings, so we can be liberated from the shackles the devil tries to keep us in. Satan and his agents have no power over YOU. However, when you create room for them to dwell within you, they are able to channel the great power and potential inside of you, for their selfish gains. 
We are all warriors in a war and Christ came to offer us redemption, from Satan's captivity. He came to destroy the works of the devil and bring him to nothing. The devil has no power over you and he knows this. Prepare to be enlightened on the dynamics of spiritual warfare, to enable you to unlock some raw spiritual horsepower that is guaranteed to send Satan and his cronies running.